Hello everyone,
Here are the new features implemented for February: 
1. projects wall: filter new side bar interface
The list of filters available on the user and project walls is now displayed in a side bar on the right.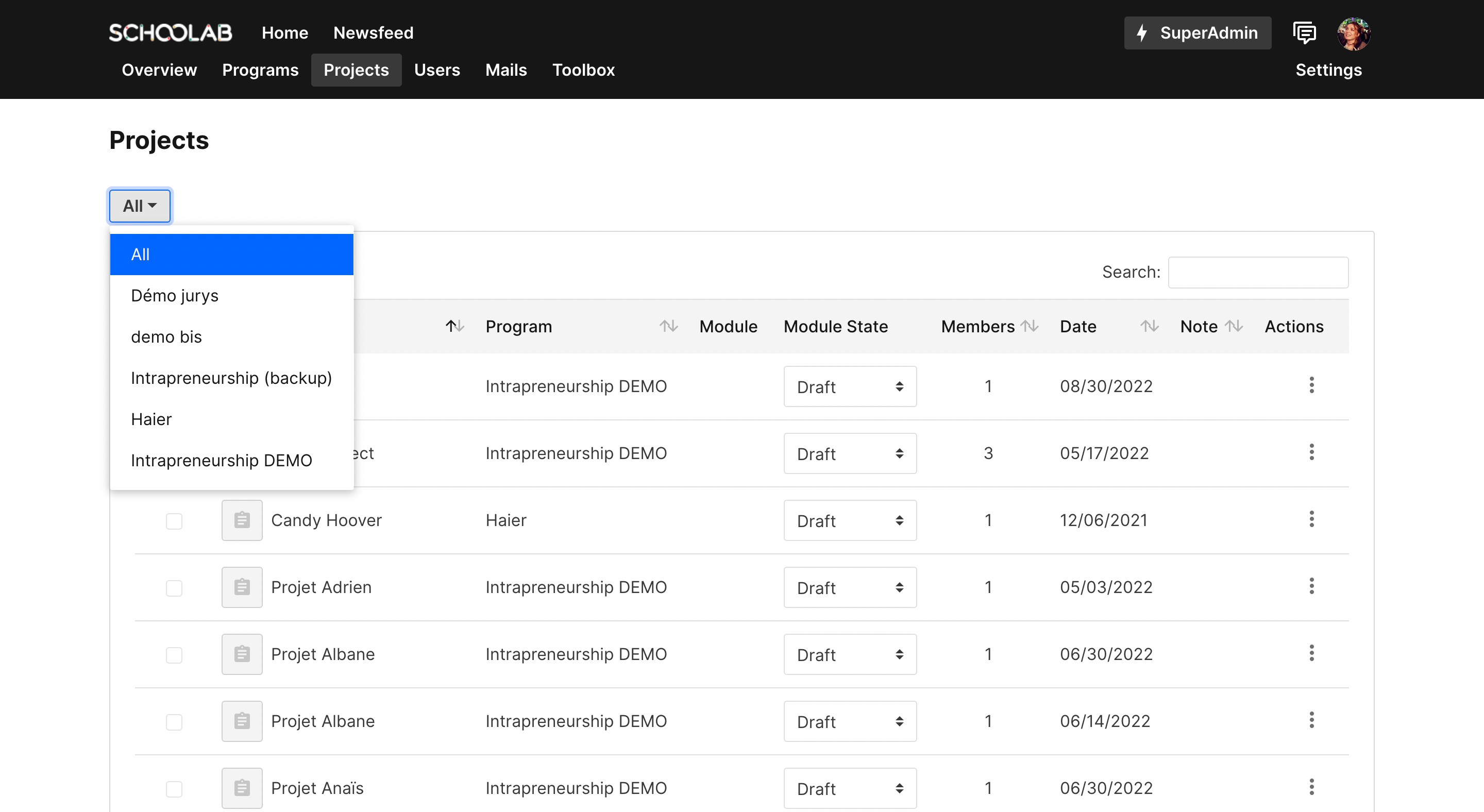 2. project wall: sort by recent, random
You can sort by recency or other ways on your project wall.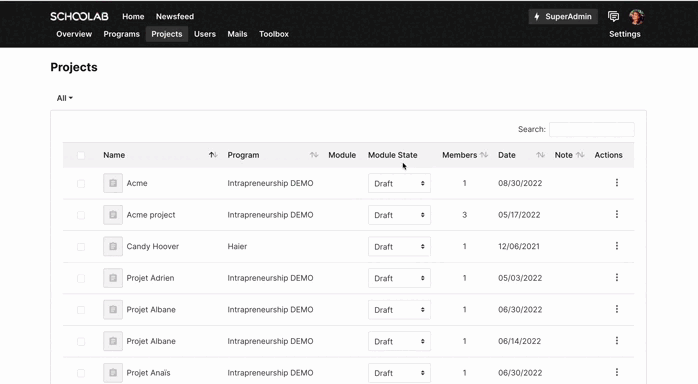 3. projects wall: click on tag to apply a filter on the tag
This function allows you to administer tags on projects, such as labels, in order to filter projects by these tags. Thus, on the walls of projects we can filter to see only the projects associated with each tag.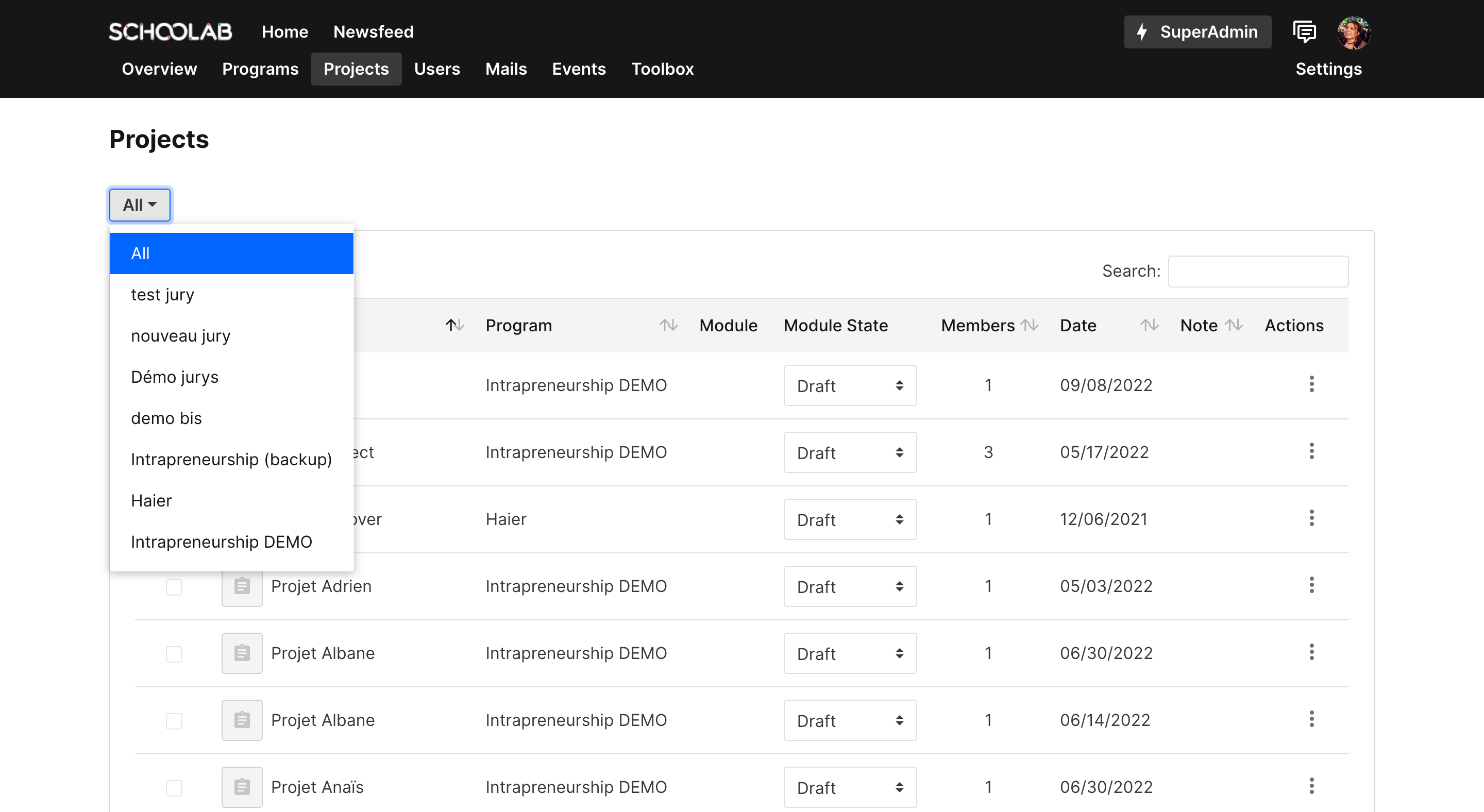 4. project space/files: better overview of the deliverables to be produced
A new section "deliverables" allows to list directly all deliverables to be produced in the modules (previously, you had to open each module to access them).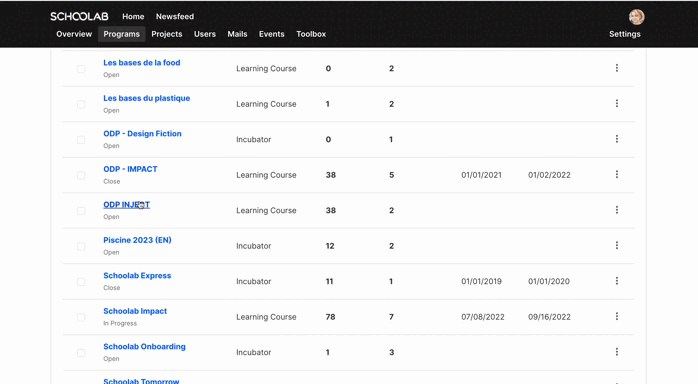 5. jury session: export/import score card from one jury session to another.
This way, you will be able to find all the score cards of the different juries.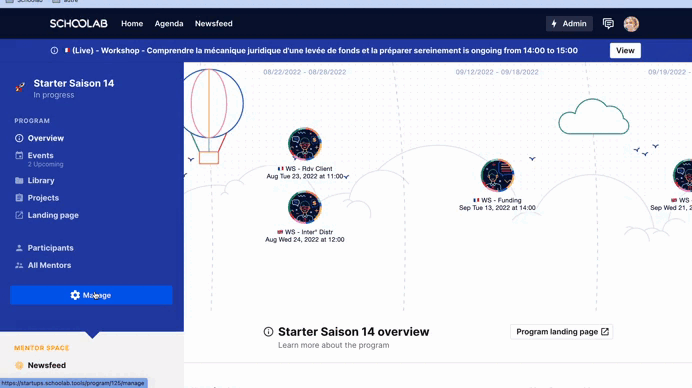 6. project registration: add a custom logo in the program registration process
To have a page with your own identity!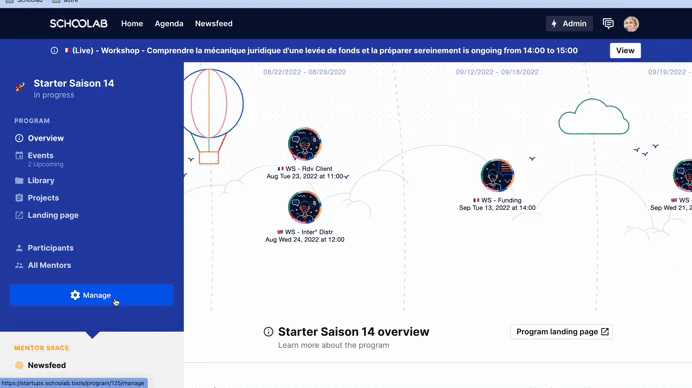 7. program alumni: create a read-only access right
This way, alumni will be able to access the project page without being able to modify it.
8. toolbox/perks: make it visible only to program members
For more confidentiality.
9. newsfeed: new display with embed image and videos
For a more attractive visual.
10. participant: registration form editable by the program manager
Your registration form will be editable at any time.
11. participant: display registration form and access to the linked project application
From the individual application form, direct access to the linked project application forms.
12. course: new algo for course behavior (unlocked, in progress, available,locked)
Course behavior is now easier to configure thanks to a simplified algorithm for unlocking modules (modules: unlocked, in progress, available, locked).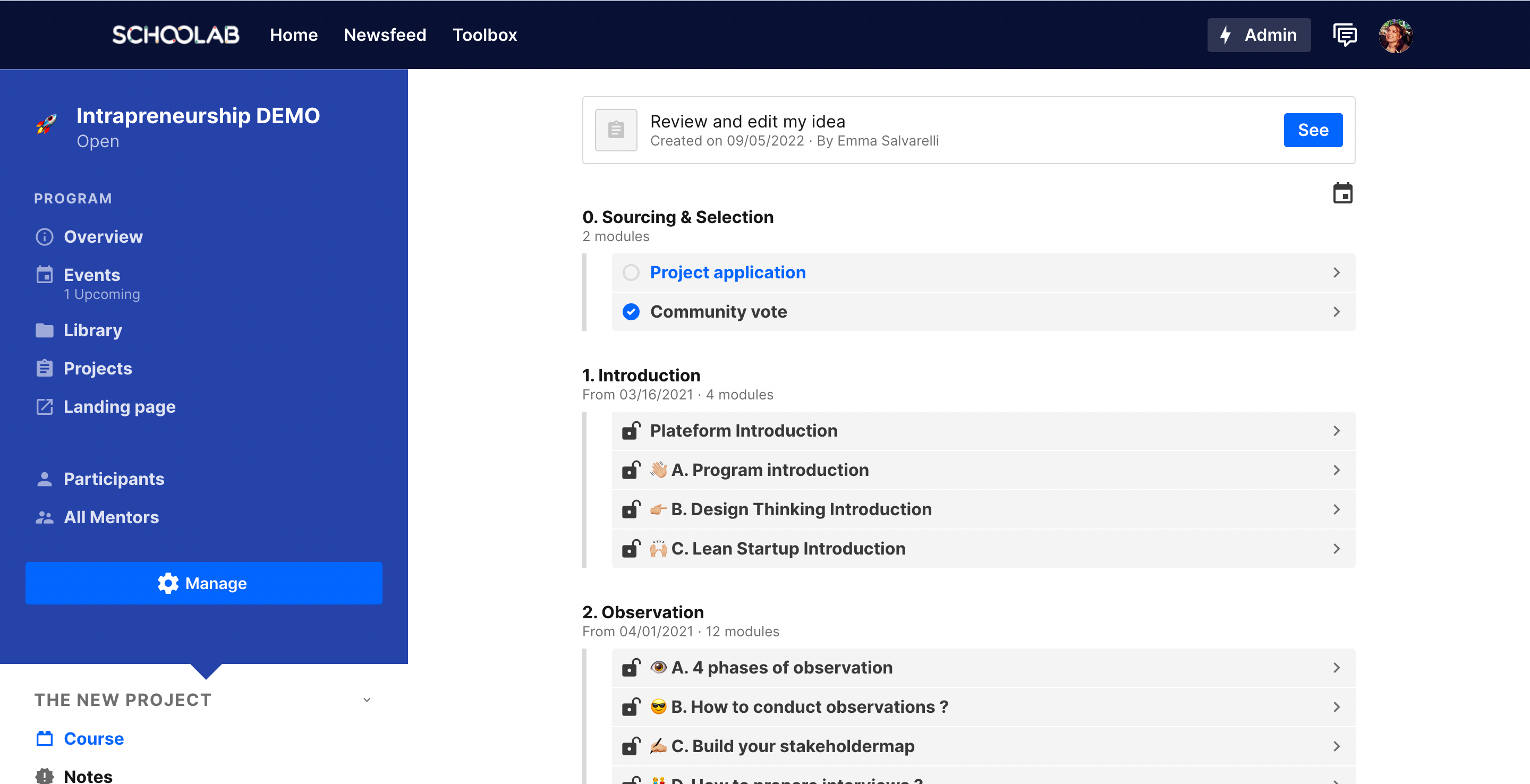 13. calendar: sync course and events with my calendar
Synchronize the different events with your personal calendar so you'll be aware of every event of the program.